Boat Location
The Vanguard is located in Stall 2602 on the northeast side of the compound, east of the main JSC building.  It is located next to the Northwest 14.  The Vanguard has a UBC sticker attached to the hull.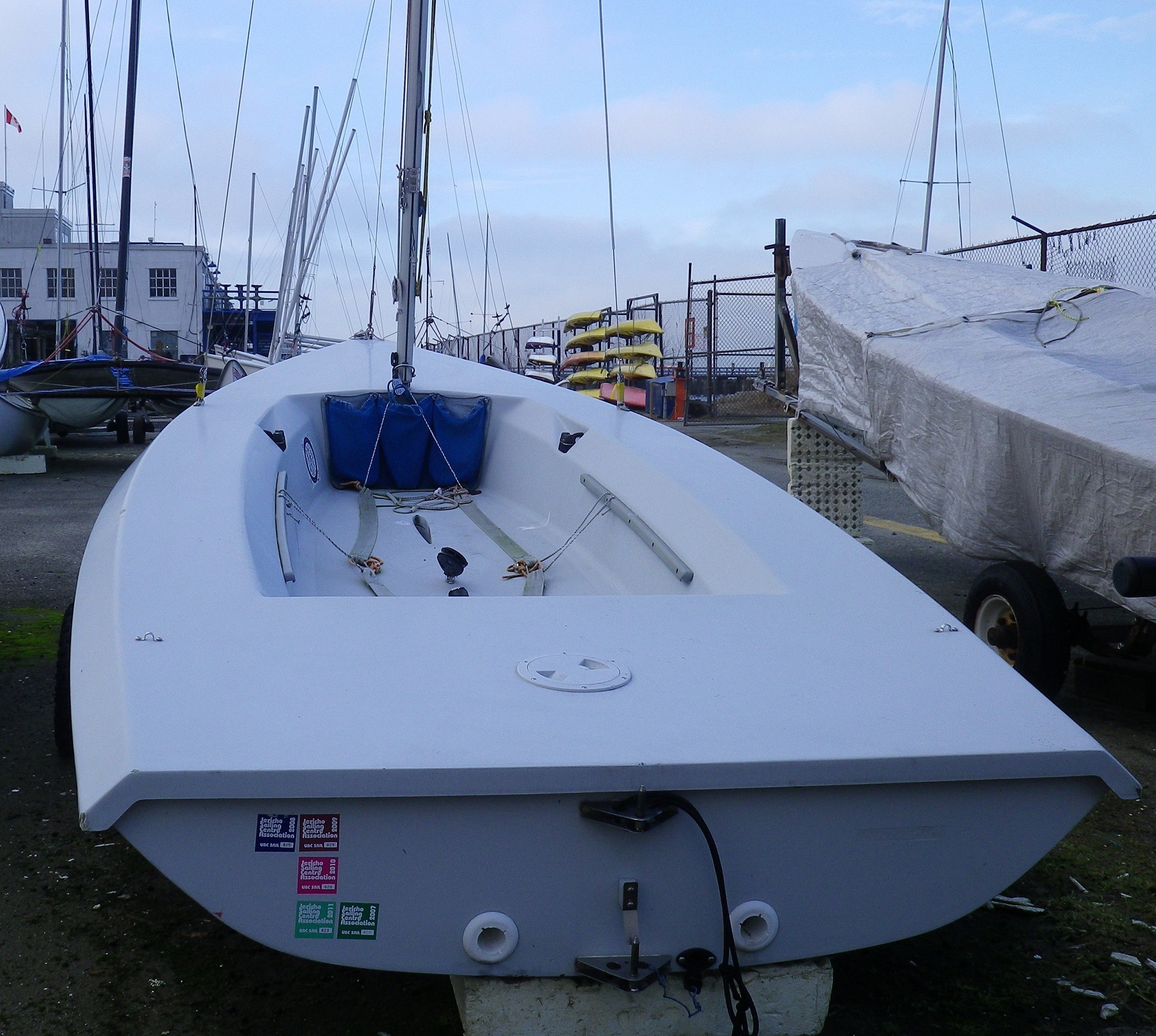 Special Instructions
The Vanguard is a two person monohull for recreational sailing or racing.
It is recommended that the rigging instructions are fully reviewed before taking this craft out for the first time each year.
When returning from sailing, please ensure that all equipment and the hulls are thoroughly rinsed free of saltwater and sand before storing.  The sails should be dry and folded before being placed into the bag and stored in the club room
Rigging Instructions
Please review the Vanguard rigging Instructions:  Vanguard 15 Rigging Instructions