Boat Location
The Hobie 16 is located in Stall 3514 in the south side of the compound, east of the main JSC building.  It is located next to the Nacra 570.  The hull is light blue.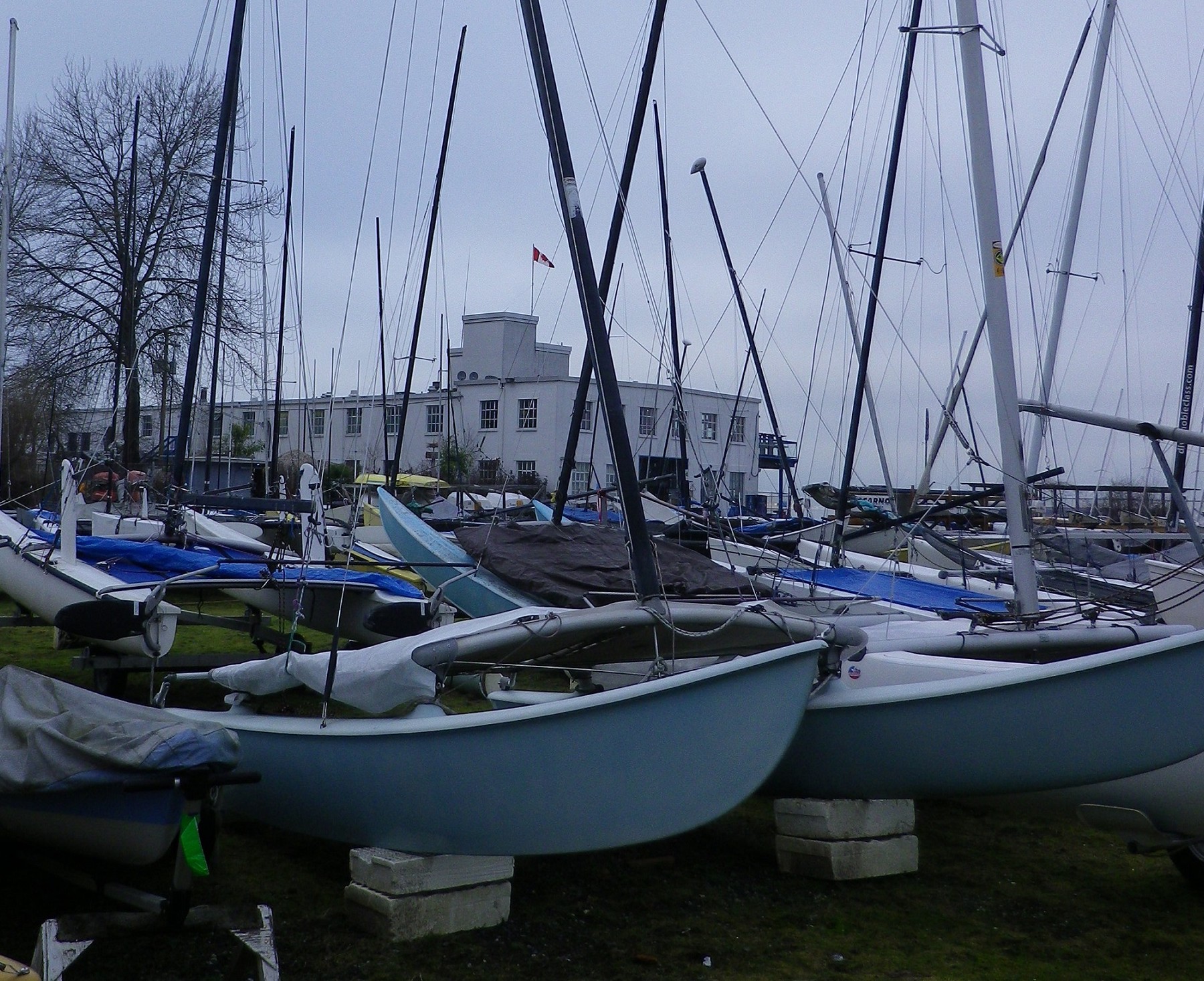 Special Instructions
Please review the rigging instructions each year before taking the craft out for the first run.
An important note for launching is that you can use the Cat Tracks stored with the Nacra.  The Cat Tracks work well with the Hobie, but have the tendency to slide along the hull unless you use additional lines to secure them.  This can be done using the righting lines (untied from the dolphin-striker), which will prevent Cat Tracks from sliding forwards.
When returning from sailing, please ensure that all equipment and the hulls are thoroughly rinsed free of saltwater and sand before storing.  The sails should be dry and folded before being placed into the bag and stored in the club room
Rigging Instructions
Please review the Hobie 16 Rigging Guide
The following is a brief You Tube video about rigging the Hobie 16:  Rigging the Hobie – Video